Retour à la liste des offres
02-10-2019 -

Localisation

Ile-de-France

Fonction

Manager
Contexte du recrutement et définition de poste
The 2° Investing Inititative is the global think tank promoting the integration of climate goals in investment strategies and financial regulation.
They are pioneers in sustainable finance with offices across the main financial marketplaces in Berlin, Paris, London and New York.
2°ii lead one of the largest global research programmes on long-term risks in financial markets, working with over 50 research partners (financial institutions, NGO, governmental organisations). It developed the first scenario analysis tool linking financial portfolios to public policy objectives, specifically the 2°C climate goal.
In your role as Senior Manager, you will support the development of a long-term strategy and lead, deliver and expand our technical research.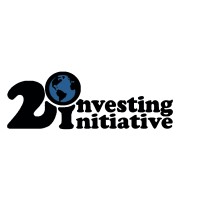 Responsibilities :
Delivering and managing global research programmes that include :

Developing new technical research

Managing the team and external stakeholders
Contributing to the delivery of 2°ii's policy work by :

D

eveloping consultation responses and policy/thought leadership papers in particular in the context of European regulation

I

dentifying, monitoring and evaluating policy issues
Maintaining and strengthening relationships with the investment community in Europe, in particular France and the UK
Public speaking or representative at events representing 2°ii
Profil recherché
Desired Experience :

An experienced manager with previous consulting or client-facing experience and a minimum 5 years of relevant work experience, which include:
Research expertise, ideally on topics focusing on financial regulation, financial analysis (risk modelling), data analysis, and / or fintech-related issues.

Good level of understanding in issues related to climate change and the energy technology transition to a low-carbon economy

Strong written and oral skills in English and French

Initiative to engage and tackle problems on your own and in a team as well as strong analytical and problem-solving skills

Intellectual curiosity and the ability to develop intellectual leadership on new topics
What we offer:
Engaging and challenging tasks in a young, international and rapidly expanding like-minded team

A competitive salary

The opportunity for significant career development, networking and visibility

The opportunity to rapidly take on responsibilities and shape projects from day one