Retour à la liste des offres
Head of Real Estate ESG for Swiss Life AM (M/W)
12-06-2019 -

Localisation

Ile-de-France

Fonction

Directeur DD/RSE
Contexte du recrutement et définition de poste
Entreprise :

Birdeo, cabinet de recrutement et chasse de tête, est spécialisé sur les nouveaux enjeux sociétaux : RSE, Développement Durable, Innovation Sociale, Economie sociale et solidaire, Environnement.



Our client is Swiss Life Asset Managers.
Swiss Life Asset Managers is an ambitious and reliable European asset manager and a leading institutional real estate asset manager in Switzerland, France, Germany, Luxembourg and the UK. Swiss Life AM offers and actively manages a broad range of investment solutions, such as fixed income, real estate, equity, infrastructure and multi-asset…
We are looking for a :
HEAD of Real Estate ESG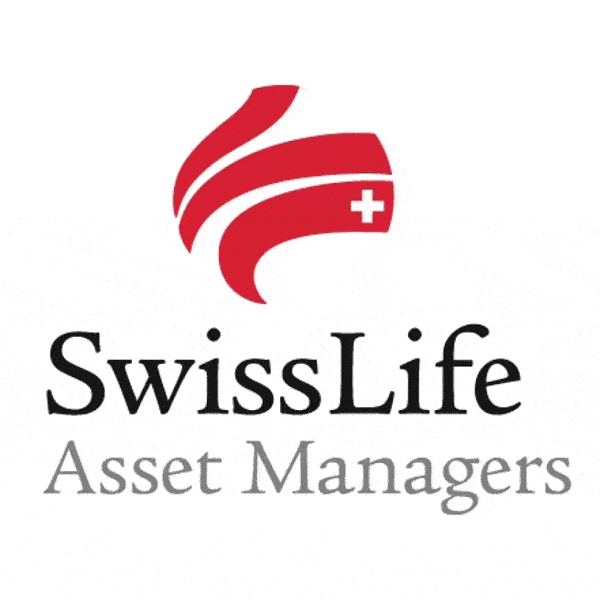 The ESG director's role shall be to coordinate all real estate ESG policies among countries/entities in Swiss Life Asset Manager's. His/her mission is to engage all entities to engage towards an ESG engagement that :
Shall participate to improving Swiss Life image
Shall convey positive and long lasting economic returns for our clients
Shall help SL AM to attract new clients or retain existing ones.
He/her shall work in close collaboration with the Risk-side head of ESG, in charge of reporting all ESG matters to the Group, and to avoid ESG related risks.
He shall have functionnal responsibility over all RE ESG responsibles in each RE entity, and hierarchical responsibility over the local RE ESG team in France.
Main tasks and duties :
To propose to the MCRE the SL AM's ESG policy relating to RE and its implementation plan :

Coordination with the countries own specific policies and the team's experiences and skills.
Coordination with the marketing and risk teams (it is necessary that the SRI director is part of the crossborder's fund design team, and is made aware of all new funds design at local level)
To acquire and maintain a global expertise regarding regulations, distinctions or labels, new initiatives, successes and failures…and made it accessible for all teams in each entity. This expertise chall comprise assesments of Worldwide, Pan European or local regulations, tools, benchmarks with their specificities, and their relative advantages or difficulites.
To conceive and manage an ESG RE dashboard for the Exc/MCRE… :

Implementation of the defined policies
Performance reports of predefined KPI's
To motivate and help local ESG Teams to implement their own ESG program (acting as a transversal manager in the TOM Model).
To provide the risk department with all necessary data needed for the ESG reporting at Group Level.
To prepare and propose to the SLAM France's Board the RE ESG policy of the company.
To bring high level technical expertise to the operational teams to elaborate an SRI policy for each fund (at local level, for each SL AM entity)

Taking into account all existing paths (asset choice, asset improvement, impact investing…)
Taking into account the specificities of different asset classes (such as housing, offices, hotels…) and the technical constraints and feasabilites.
Serving as a ressource for funds design where needed by the local team.
To ensure effective implementation of the SRI agreed policy in each fund/mandate

Managing an implementation dashboard for all products
Managing a dashboard for ISR performance of each fund
Organising all data collection and schedule to ensure that all clients can get their own adequate reportin
To represent SL AM in circumstances such as SRI events, and intercompany ( cf ASPIM or AFG) or government projets relating to SRI (fund label workshop, plan bâtiment durable…).
To manage a small team of analysts (one or two) with the aim of bringing technical expertise to the fund/asset managers, and implementing cross-funds reports and benchmarks.
To be able to participate in RFP's answering process showing the effectiveness and impact of the company's ESG policy.


Profil recherché
Requirements :
Superior education (master's degree, PhD…), preferably in engineering (but not mandatory) with a strong expertise in the field of DD matters such as energy consumption, environmental issues end with significant experience in the broader SRI field.
Client orientation with a significant experience of dealing with clients.
At least 15 years of experience
Fluent French and English mandatory, German a plus.
Soft skills :
Excellent convincing skills to :

Be able to influence decisions in collective instances (label conception, for instance)
Be able to persuade operational teams to follow this new path
Contribute to convince clients (wether in RFP's processes or at reporting stage)
Good ability to synthetize the team's results and stakes
Pragmatic, not an idealist.