Head of ESG W/M
Date de parution : 03-05-2019 - Référence :
Annonceur :
SWISS LIFE ASSET MANAGEMENT
Contrat :
-
Fonction :
Manager
Secteur :
-
Localisation :
Ile-de-France
Job description / Description du poste
Entreprise :

Birdeo, cabinet de recrutement et chasse de tête, est spécialisé sur les nouveaux enjeux sociétaux : RSE, Développement Durable, Innovation Sociale, Economie sociale et solidaire, Environnement.

Our client is Swiss Life Asset Management.
Swiss Life Asset Management is an ambitious and reliable European asset manager and a leading institutional real estate asset manager in Switzerland, France, Germany, Luxembourg and the UK. Swiss Life AM offers and actively manages a broad range of investment solutions, such as fixed income, real estate, equity, infrastructure and multi-asset…
We are looking for a :
Head of ESG W/M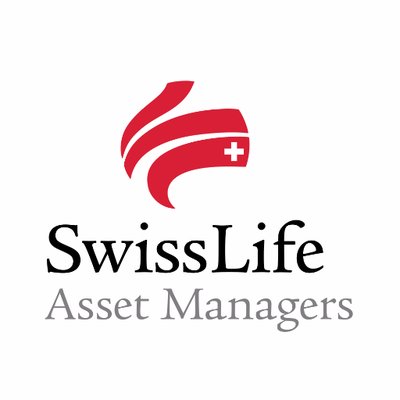 The ESG director's role shall be to coordinate all ESG policies among countries/entities in Swiss Life Asset Manager's. His/her mission is to promote an ESG engagement in all entities that :
Shall participate to improving Swiss Life image
Shall convey positive and long-lasting economic returns for our clients
Shall help SL AM to attract new clients or retain existing ones
He/her shall work in close collaboration with the risk-side head of ESG, in charge of reporting all ESG matters to the Group, and to avoid ESG related risks (legal risk, reputational risk...).
He/she shall have responsibility over the head of ESG Real Estate and the Head of ESG securities.
He/she'll be placed under hierarchy of the Group's CIO.
Main tasks and duties :
To propose to the EXC the SL AM's ESG policy and its implementation plan, in coordination with the marketing and risk teams (it is necessary that the ESG director is part of the fund design team, and is made aware of all new funds design)
To acquire and maintain a global expertise regarding regulations, distinctions or labels, new initiatives and trends of the market (or regulatory authorities) and make it accessible for all teams in each entity. This expertise shall comprise assessments of worldwide, Pan European or local regulations, tools, benchmarks with their specificities, and their relative advantages or difficulties for all asset classes
To conceive and manage in close partnership with the risk Head of ESG dashboar for the Executive Board of SL AM :

Implementation of the defined policies
Performance reports of predefined KPI's
To manage and motivate the whole ESG team (eg. the head of ESG RE and the Head of ESG securities + their analysts) in their mission of introducing an ESG culture in all divisions of SL AM
To provide the risk department with all necessary data needed for the ESG reporting at Group Level
To bring high level technical expertise to the operational teams to elaborate an SRI policy for each fund (at local level, for each SL AM entity)

Taking into account all existing paths (asset selection, best practices, active ownership, asset improvement, impact investing...)
Taking into account the specificities of different asset classes (fixed income, equity, real estate, infrastructure...)
Your skills and experience / Profil recherché
Required skills :
Have 12+ years of ESG experience in a bank/asset management
Proven motivational and Leadership skills
Proven Experience in managing Sustainable Financial and Performance Metrics
Fluent English required
Conditions :
Full time contract based in Paris
Start date : ASAP